Concerts, tours, records and cultural mediation around the Mongolian musical traditions.​
Born from the meeting between Johanni Curtet, musician & ethnomusicologist, and Tserendavaa Dashdorj, khöömii performer & nomadic herder, it's been 12 years since the association Routes Nomades has been developing musical and heritage projects around khöömii, Mongolian overtone singing.
Started our adventure on the paths of Mongolia, from Ulaanbaatar to the High Altai, we have explored different musical horizons on the way since 2006; until the edition of the first Anthology of Mongolian Khöömii (2017), through the elaboration of the nomination file of the Mongolian Traditional Art of Khöömii on the Representative List of Intangible Cultural Heritage of Humanity (inscribed in 2010).
Other roads, mountains, steppes and beyond call us for a discovery…
Welcome to our site and enjoy the Nomadic Roads!
Journey In Diphonia has been shortlisted to compete in the SACEM Prize for Best Musical Documentary. 12 films remain in competition from the initial 40
Read more →

A great article on the Anthology in the review Cahiers d'ethnomusicologie!
Read more →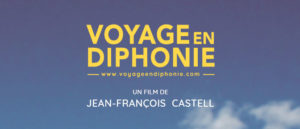 Out In May: A New Film and Its DVD… After 3 years of writing, filming and editing, a documentary by Jean-François Castell on the first
Read more →